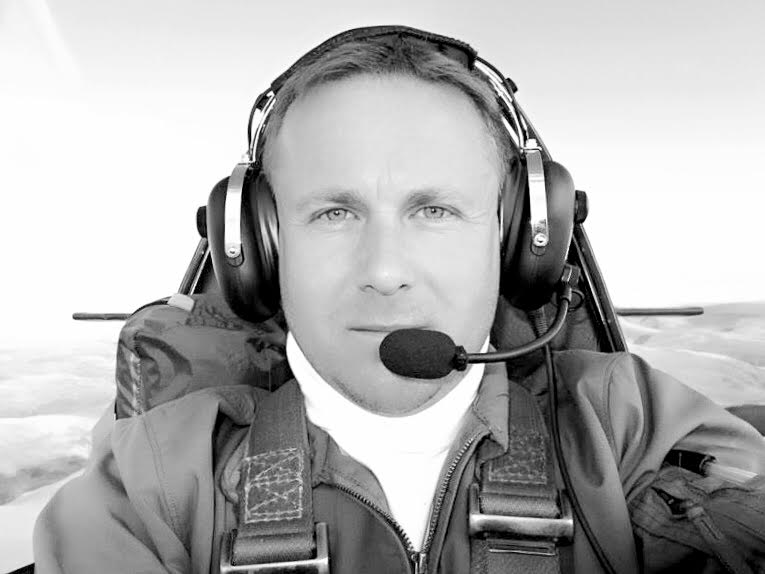 This website was created in 2006 by Paul Gibbs, to bring together the knowledge and enthusiasm of Nipper owners.
Paul is a life long commercial pilot living in the Highlands of Scotland.
To date his varied career has included single-pilot and multi-crew roles such as aerial work, coastal patrols, cargo and airline flying both in the UK and China.
He is approaching a personal milestone of 15,000 flying hours, with nearly 500 on the Nipper.
Currently employed as a Maritime Patrol training captain on F406 turboprops flying for the Scottish Government, he lives close to his workplace with his wife and two children.
Paul saw his first Nipper at the PFA Rally Cranfield in 1992, the aircraft was G-CORD. Fascinated by its small size and simple construction, and excited by that fact it was aerobatic, he set about aiming to buy one. The 1994 'Pilot' magazine flight test of the same aircraft, by the late Peter Underhill, further motivated him to achieve this!
In 1999 Paul purchased G-AVXC, and stated his intention that he would keep the aircraft until he could fly no more. More than twenty years on his enthusiasm for the little machine is as strong as ever.
From 2004 to 2007 G-AVXC was grounded for a full rebuild, and emerged as G-NIPR. Many modifications were incorporated, including Leburg electronic ignition and tip tanks. The Nipper is now even more practical, and can be used for touring with limited baggage, or local aerobatics sorties. All this for around £30 per hour!
In 2017, Paul and NIPR won the 'Malcolm Allen' trophy for 'Most Meritorious Arrival By Air' at the LAA rally, flying this minimal aircraft from Inverness to Sywell, in challenging weather conditions.
To date Paul has flown four examples of the Nipper: G-NIPR, G-AVXD, G-AWJE 'Bumble bee' and the one that started it all…. G-CORD!
Long live the Tipsy Nipper, funny name and funny plane but what a great design!
Paul A Gibbs.
October 2022.